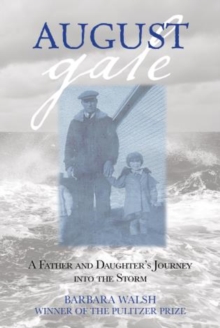 August Gale : A Father And Daughter's Journey Into The Storm
0762784903 / 9780762784905
Usually dispatched within 4 weeks
Long before "The Perfect Storm," the 1935 August Gale roared northeast.
The surf raged along the New York and New Jersey shores as the gale whirled toward Newfoundland.
Waves as tall as three-story houses swamped ships; monster combers broke masts in two and swept every man on deck into the raging sea.
Scores of fishermen disappeared when the "divil" descended on that August evening, and one Newfoundland village would never be the same.
Forty-two children in a community of three hundred lost their fathers.In August Gale, Pulitzer Prize-winning writer Barbara Walsh takes readers on two heartrending odysseys: one into a deadly Newfoundland hurricane and the lives of schooner fishermen who relied on God and the wind to carry them home; the other, into a squall stirred by a man with many secrets: a grandfather who remained a mystery until long after his death.
BIC:
BG Biography: general, HBLL Modern history to 20th century: c 1700 to c 1900, JF Society & culture: general