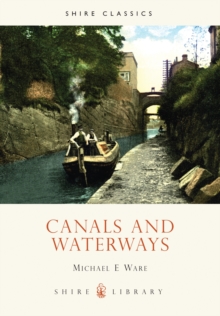 0852638787 / 9780852638781
Stock expected by 09/04/2020
150 x 210 mm 88 pages, 113ill.
Many of Britain's navigable waterways now carry more traffic than they did in the supposed heyday of canals, though the traffic today is pleasure boats rather than commercial craft. This book traces the history of these artificial waterways, from Roman days through to the decline of commercial traffic in the 1950s. It covers the building of canals, the structures that make them work, their maintenance and the boats that travelled on them.
The cargoes carried are given prominence, as are the 'people of the cut'. The last chapter shows the canals in decline, giving some of the reasons for the closure of many waterways, and describing why pleasure boating has now taken over.
BIC:
1DBK United Kingdom, Great Britain, WGG Ships & boats: general interest