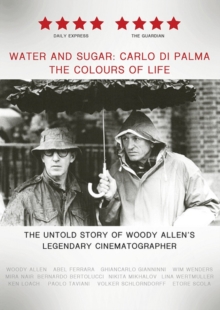 Water and Sugar - Carlo Di Palma, the Colours of Life
Documentary focusing on the career of Italian cinematographer Carlo Di Palma.
The son of a film camera operator and a flower seller on the Spanish Steps, Di Palma developed an interest in films at an early age and, despite his poor background, went on to work with influential directors including Michelangelo Antonioni, Woody Allen and Vittorio De Sica over the course of a long and successful career.
The film features interviews with film-makers including Ken Loach, Wim Wenders, Ettore Scola and Bernardo Bertolucci who discuss their appreciation of Di Palma's contribution to cinema.