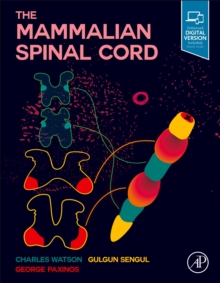 The mammalian spinal cord
0128141468 / 9780128141465
28 cm 695 pages : illustrations
The Mammalian Spinal Cord provides a comprehensive account of the anatomy and histology of the spinal cord.
The text covers the cytoarchitecture, chemoarchitecture, motor neuron distribution, long tracts, autonomic outflow, and gene expression in the spinal cord.
A feature of the book is the inclusion of segment-by-segment atlases of the spinal cords of rat, mouse, newborn mouse, marmoset, rhesus monkey, and human.
This book is an essential reference for researchers studying the spinal cord.
BIC: