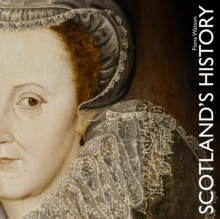 1849173079 / 9781849173070
Who was St Columba? Why was Mary, Queen of Scots executed? When were the Jacobite risings? Where was the new Scottish Parliament built? Scotland's vibrant and bloody past captures the imagination.
But there is far more to Scottish history than murder and mayhem, tragedy and betrayal.
In Scotland's History, historian Fiona Watson looks back across thousands of years into the lives of the people of Scotland.
She captures the critical moments and memorable personalities known throughout the world - from the Picts to Bonnie Prince Charlie, and from Macbeth to the Battle of Bannockburn - revealing the truth behind the myths.
BIC: