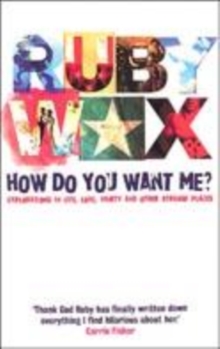 0091886627 / 9780091886622
24 cm 241 p., [24] p. of plates : ill. (some col.)
Ruby Wax has a reputation for being one of TV's funniest and most notorious interviewers.
Her up-front style is shockingly direct and her encounters with the rich and famous gripped millions during the 1990s.Part memoir and part exploration, this book takes us on a funny journey through life's big questions.
Where, she asks, is the "Rough Guide to Life?" and the manual on "How to be a grown-up"?
She reveals secrets she has learned from film stars and gurus, billionaires and therapists.
BIC: