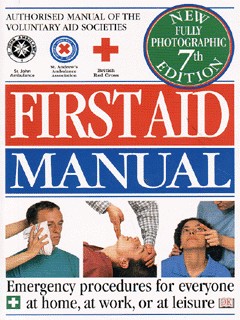 First aid manual : the authorised manual of St. John Ambulance, St. Andrew's Ambulance Association, and the British Red Cross (7th ed)
0751303992 / 9780751303995
Usually dispatched within 4 weeks
Treatments and techniques are illustrated photographically in this first aid manual to give comprehensive step-by-step instructions.
The photographs are, where possible, shot from the vantage point of the first aider.
The manual also includes an expanded emergency section, which is also supplied as a separate booklet.
This edition takes in recent changes in first aid techniques and complies with the latest standards set down by international protocols.
BIC: