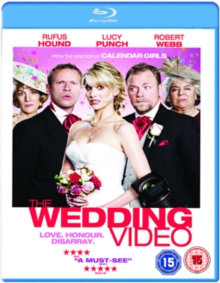 (15) Suitable for 15 years and over.
British romantic comedy starring Rufus Hound and Robert Webb.
Raif (Hound), an endearingly shambolic buffoon with a questionable sense of humour, is asked to be best man at the wedding of his brother, Tim (Robert Webb), to the socially aspirant Saskia (Lucy Punch).
His gift to the happy couple, he decides, will be a video of their wedding - but little does he realise he will capture such monstrosities of consumerism and social snobbery as are effected by the coiffured, manicured Cheshire set to which Saskia - and now, it seems, Raif's once-bohemian and now unrecognisable brother - belong.