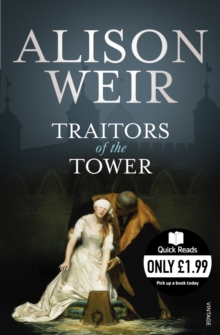 0099542285 / 9780099542285
More than four hundred years ago, seven people were beheaded in the Tower of London.
Three had been queens of England. The others were found guilty of treason. Why were such important people put to death?Alison Weir's gripping book tells their stories: from the former friend betrayed by a man set on being king, to the young girl killed after just nine days on the throne.
Traitors of the Tower is a short, sharp shot of royal revenge from the master of popular history and one of Britain's top-selling historians, Alison Weir. 'Weir provides immense satisfaction. She writes in a pacy, vivid style, engaging the heart as well as the mind' Independent
BIC:
1DBKE England, 3JB c 1500 to c 1600, HBJD1 British & Irish history, HBLH Early modern history: c 1450/1500 to c 1700