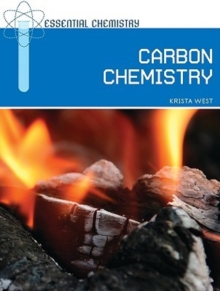 0791097080 / 9780791097083
Stock expected by 06/03/2020
Children's (6-12) Learn More
Teenage / Young Adult
The versatility of carbon is what makes this element so much a part of human life.
All life on Earth is carbon-based, and humans cannot live without carbon.
Most of the energy humans use to power homes and cars comes from carbon combustion.
As a result of these multiple, widespread uses of carbon, humans have accidentally disrupted the Earth's balance of carbon - with largely unknown future consequences.
Now, science looks to the chemistry of carbon to set the balance straight.
This title describes how carbon is an essential element for life on Earth, how it is found in everyday life, and what is being done to offset the increased carbon emissions modern life has caused.
BIC:
YNT Science & technology: general interest (Children's / Teenage)