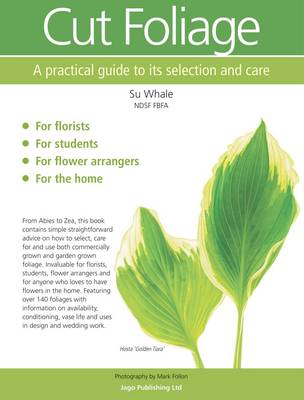 Cut foliage : a practical guide to its selection and care
0956871313 / 9780956871312
Usually dispatched within 2 weeks
21 cm 156 pages : illustrations (colour)
An essential book on the selection and care of cut foliage -not just commercially available foliage but also selected garden foliage that is suitable for using in floristry and flower arranging.
From Abies to Zea there are over 140 cut foliage featured in this easy to use publication which sells consistently to students around the world and is recommended by many leading floristry tutors.
A page is devoted to each foliage and contains full care instructions, botanical information, tips on arranging and their suitability for design and wedding work.
Also contains a glossary and index of common names. Each foliage is individually photographed in full colour.
The book is A5 with a wipe clean cover, ideal for workbox or workroom.
BIC: