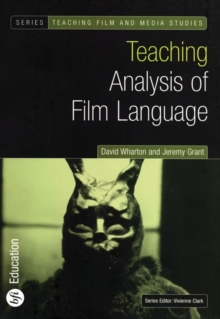 Teaching analysis of film language
0851709818 / 9780851709819
Combining the creative perspectives of filmmakers with more analytic academic methods, this study invites film students to take an active approach in learning to understand how audiovisual language is used to create meaning in films.
While the main focus is on the concept of film language, case study readings of The Warrior (2002) and Traffic (2001) place these films in their institutional contexts to demonstrate the multifaceted nature of how meaning is created.
This study gives particular emphasis to understanding cinemaphotography, editing, music, and setting.
Students are encouraged to reflect on their own responses and develop reading skills through a range of online classroom activities that demonstrate how audience interaction works to create meaning in film.
Technical terms and techniques are explained in an extensive glossary and in special explanatory sections illustrated by a range of films.
BIC:
JNU Teaching of a specific subject, YNF Television & film (Children's / Teenage), YQN Educational: Citizenship & social education