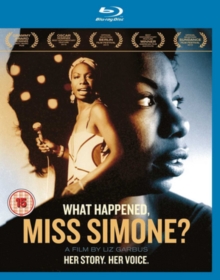 What Happened, Miss Simone?
English, French, German, Spanish, Portuguese
(15) Suitable for 15 years and over.
Liz Garbus directs this documentary examining the life and music of legendary American singer Nina Simone.
Considered by peers to be one of the most influential vocalists of her time, Simone entertained audiences across America with her ability to sample a variety of musical styles including jazz, gospel and blues.
Also a renowned civil rights activist, Simone recorded a number of protest songs throughout her long career.
Featuring rare live performance footage and archive interviews, the film also includes insight from the likes of Stanley Crouch and Dick Gregory.