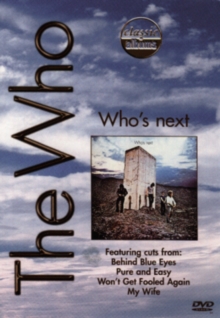 The Who: Who's Next
'Who's Next' cemented the Who's status as one of rock's biggest bands upon its release in 1971.
Including such classics as 'Won't Get Fooled Again' and 'Behind Blue Eyes', the album enjoyed chart success on both sides of the Atlantic.
This documentary features interviews with all the key personnel who contributed to the record, as well as previously unseen performances of songs from it.