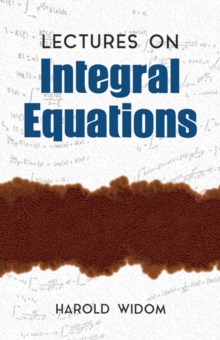 Lectures on integral equations
0486810275 / 9780486810270
This concise and classic volume presents the main results of integral equation theory as consequences of the theory of operators on Banach and Hilbert spaces.
In addition, it offers a brief account of Fredholm's original approach.
Other material discusses applications to second order linear differential equations and Fourier integral techniques.
BIC: