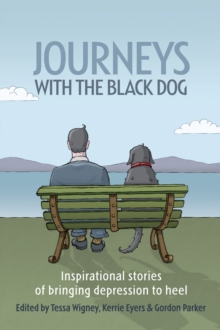 Journeys with the black dog
1741752647 / 9781741752649
Stock expected by 04/03/2021
Depression can be a dark and lonely experience: sharing with a friend can make all the difference.In Journeys with the Black Dog many people share their stories of living with depression.
Personal stories of first symptoms, the path to getting diagnosed, the confusion and frustration, and all the many ways of keeping depression at bay whatever it takes.
Written with raw honesty and sharp humour, these stories demonstrate it is possible to gain control over depression.
Journeys with the Black Dog is genuinely inspiring reading for anyone who suffers from depression and those who care for them.'These stories provide inspiration, wise counsel, and hope.' - Anne Deveson, AO, Writer, Broadcaster and Filmmaker'A most important addition to the growing library of books on depression.
It is written by those who have lived and experienced depression for those who want to learn more.
It cuts deep and speaks to the soul as well as the intellect.' - Professor Geoff Gallop, former Premier of Western Australia
BIC: