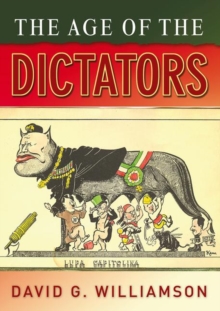 The age of the dictators : a study of the European dictatorships, 1918-53
0582505801 / 9780582505803
Usually dispatched within 2 weeks
24 cm xxviii, 524 p. : ill.
This comprehensive yet succinct history of twentieth century European Dictators stresses both the similairities and differences in each regime. Written for undergraduate students studying modern European History, this book profiles each dictator and sets them within the context of their time and world events.
The social, political, economic and foreign policies of the dictatorships are also analysed.
BIC: