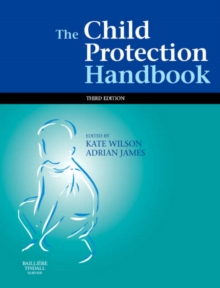 The child protection handbook : the practitioner's guide to safeguarding children (3rd ed)
0702028290 / 9780702028298
Published in Scotland. Previous ed.: 2002.
The new edition of this popular handbook gives an authoritative, informative and accessible account of key areas of child protection practice.
Covering research, policy and practice, it is relevant to all professionals working in child care.
No other book on child protection offers such comprehensive coverage of policy and practice.
It provides research findings in all areas of child abuse, latest policies and indications of good practice, plus specialist chapters for different professionals.
Chapters have been contributed by known experts in the field, both distinguished academics and practitioners.
By combining the latest factual information with sophisticated analysis, it is the ideal course text for child protection programmes as well as meeting the needs of more experienced practitioners, academics and trainers.
BIC: