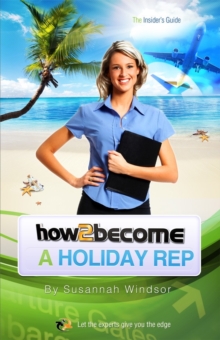 How to Become a Holiday Rep : The Insider's Guide
1909229857 / 9781909229853
How2Become a Holiday Rep - The job of a Holiday Rep is both exciting and rewarding.
Many hundreds of people each year want to become holiday reps.
Armed with this guide you will be able to easily pass the selection process for becoming a holiday rep with your chosen tour operator.
As with any job of this nature, there comes a difficult selection process and the smallest mistake can result in failure.
Don't leave it to chance that you will be successful.
Do everything in your power to prepare and you will find that your confidence will grow and subsequently your chances of success will increase.
Whilst you will need to work hard to pass the selection process, by investing in this guide you will be taking a vital step forward in securing your dream job of becoming a holiday rep.
BIC: