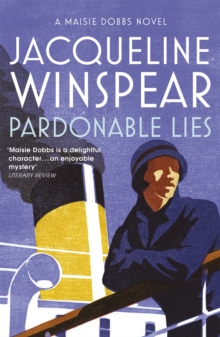 Pardonable lies
071956736X / 9780719567360
London, 1930. Maisie Dobbs, the renowned psychologist and investigator, receives a most unusual request.
She must prove that Sir Cedric Lawton's son Ralph really is dead.
This is a case that will challenge Maisie in unexpected ways, for Ralph Lawton was an aviator shot down by enemy fire in 1917.
To get to the bottom of the mystery, Maisie must travel to the former battlefields of northern France, where she served as a nurse in the Great War and where ghosts of her past still linger.
As her investigation moves closer to the truth, Maisie soon uncovers the secrets and lies that some people would prefer remain buried!
BIC: