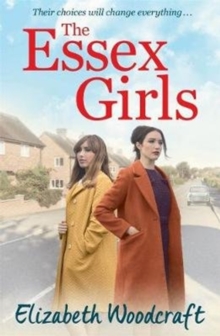 The Saturday girls
178576442X / 9781785764424
'A book to read in great gulps' Sheila Newberry'Beautifully written . . . she has a real talent' Mary GibsonPerfect for fans of Daisy Styles and Rosie Clarke.
If you loved An Education, Good Girls Revolt and Made in Dagenham then this is for you. It's 1964. England has shaken off its post-war gloom and the world is full of possibilities.
Best friends Sandra and Linda live on a housing estate in Essex.
They are aspiring mods: they have the music, the coffee bar and Ready Steady Go! on a Friday night. Having landed their first jobs, Linda and Sandra look set.
But the world is changing rapidly, and both girls have difficult choices to make.
As Sandra blindly pursues a proposal, Linda finds herself drawn to causes she knows are worth fighting for. But when Sandra's quest leads her to local bad boy Danny, she lands both her and Linda in more trouble than they bargained for . . .
BIC: