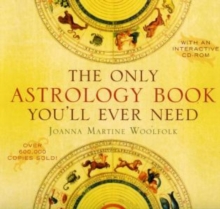 The Only Astrology Book You'll Ever Need
1589793773 / 9781589793774
227 x 229 mm, 1084 grams 100 pages
This is the classic guide to astrological history, legend, and practice!
Readers will enjoy simple, computer-accurate planetary tables that allow anyone born between 1900 and 2100 to pinpoint quickly their sun and moon signs, discover their ascendants, and map out the exact positions of the planets at the time of their birth.
Better still, this edition includes an easy-to-use CD-ROM that will create the reader's astrological chart in seconds!
BIC:
Title Unavailable: Out of Print
Other Formats