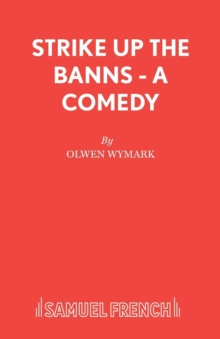 Strike Up the Banns : Play
0573018987 / 9780573018985
Usually dispatched within 2 weeks
Geraldine and Reg, ageing hippies now trapped in Green Belt respectability by Geraldine's domineering mother, Mrs Carmichael, are giving a dinner-party.
Geraldine decides to liven up the evening a bit by impersonating Reg's imaginary brother Rollo, a cad and a bounder.
When Reg retaliates by dressing up as Rollo's eccentric wife, Lillian, chaos ensues.
Olwen Wymark's suburban comedy is a rebel's fantasy, a hostess's nightmare, and a hijinks treat for its audiences.3 women, 3 men
BIC: