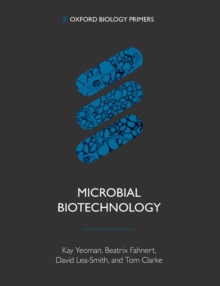 0198822812 / 9780198822813
Written primarily for students embarking on an undergraduate bioscience degree, this primer will introduce students to topics at the forefront of the subject that are being applied to probe biological problems, or to address the most pressing issues facing society.
These topics will include those that form the cornerstone of contemporary research, helping students to make the transition to active researcher. Students will acquire a solid understanding of the essentials of microbial biotechnology, its applications in agriculture, diagnostics and urban and artistic conservation, as well as the potential threats genetic modification may pose to public health, the environment and intellectual property.
BIC: