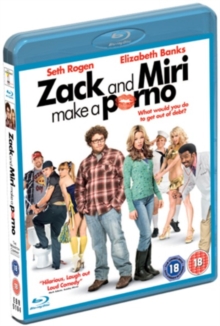 Zack and Miri Make a Porno
(18) Suitable for 18 years and over.
Kevin Smith directs this romantic comedy starring Seth Rogen and Elizabeth Banks as lifelong platonic friends and roommates Zack and Miri.
Facing hard times and a mountain of debt, they seize upon the idea of making a homegrown adult film in order to ease their cashflow problems, and enlist the help of their friends to carry out their plan.
The two vow that having sex will not ruin their friendship - but as filming begins, what started out as a straightforward business proposition between friends turns into something much more complicated.