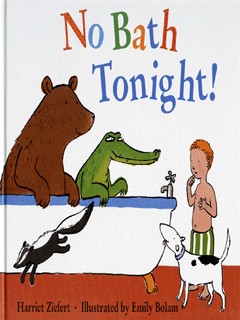 0751371173 / 9780751371178
Usually dispatched within 2 weeks
23 x 28 cm [25]p. : chiefly col. ill.
This little boy can think of lots of reasons for not getting in the bath - as each staggered page is turned, more imaginary animals are revealed occupying his bathtub.
When at last the boy is persuaded to get in the bath, all the animals vanish and he feels lonely until his pet dog joins him.
BIC: