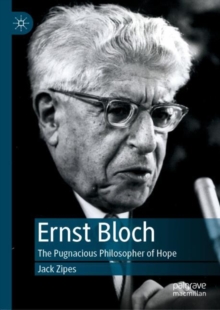 Ernst Bloch : the pugnacious philosopher of hope
3030211738 / 9783030211738
This book provides a comprehensive introduction to and overview of the life and philosophy of Ernst Bloch.
Bloch has had a strange fate in the English-speaking world.
He wrote his famous three-volume opus, The Principle of Hope, while living in exile in the United States from 1938 to 1940.
It was first published, however, in East Germany in the 1950s after he had returned to Europe and became a professor of philosophy at the University of Leipzig.
Gradually, his other numerous works became better known and widespread in Europe and scholars in the US and UK started to take note of his works.
Yet, he has still remained a somewhat neglected figure in the humanities.
While this book does not set out to entirely rectify this neglect, it does offer readers an introduction to Bloch's works and the opportunity to understand more about the importance of utopian thought.
Through an exploration of some of Bloch's more controversial communist leanings and relationship to the Soviet Union, a study of Bloch's utopian quest, and even a comparison with J.
R. R. Tolkien, this comprehensive study demonstrates just how interesting a figure Ernst Bloch really was, and how his philosophy of hope has laid the basis for secular humanism.
BIC:
DS Literature: history & criticism, DSBH Literary studies: from c 1900 -