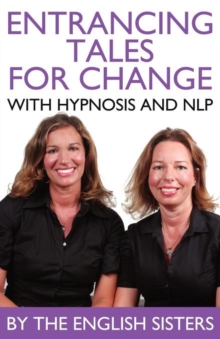 En-trancing Tales for Change with Nlp and Hypnosis by the English Sisters
1780922035 / 9781780922034
140 x 216 mm, 151 grams 122 pages, black & white illustrations
There may have been many times when you wished you had it in you to change your life but you didn't think you knew how.
Do you want to change something in your life right now?
Do you lack motivation and enthusiasm? Do you feel stressed out by fear and regrets? Would you like to move forwards and get on and enjoy your life?
Then this book is for you! These Entrancing Tales will debug your subconscious mind and release your true potential.
Things you thought you didn't have in you will suddenly reveal themselves to you in the most unexpected ways.
Entertaining and easy to read, these hypnotic stories will lead you on a journey of change and you might like to read them more than once and enjoy how they make you feel.
By the end of this book, you will notice an automatic change in you.
You will see things in a different light. You will have found a way of doing things you once found challenging with ease.
All you need to do is find a comfortable place and read one tale at a time.
BIC: