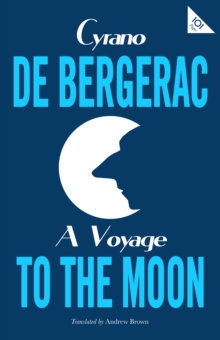 A voyage to the moon
1847497993 / 9781847497994
Translated from the French.
"In A Voyage to the Moon, the narrator, after an attempt to reach the moon using vials of dewdrops, finally finds himself in what appears to be the Garden of Eden, surrounded by Biblical patriarchs.
After falling foul of the prophet Elijah, he soon meets a race who walk on all fours and whose nourishment comes in the form of vapour. Published posthumously and intended mainly as a satire of its age, this imaginative and entertaining tale - here presented in a lively translation by Andrew Brown - is now considered one of the pioneering works of science fiction."
BIC:
FC Classic fiction (pre c 1945), FLC Classic science fiction