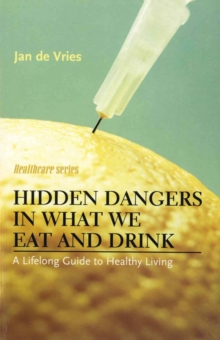 Hidden dangers in what we eat and drink : a lifelong guide to healthy living
1840185163 / 9781840185164
Usually dispatched within 2 weeks
This work deals succinctly with the hazards to which growing children, teenagers and adults are exposed.
Food and drink today contain many additives, E numbers and other hidden dangers that could affect people physically, mentally and emotionally.
The growth in the problems of hyperactivity and autism are just two examples of the perils of an unbalanced food pattern.
This book contains advice on food and dietary management, highlights the potential problems with what we consume and provides sensible advice on how to adjust our food pattern accordingly when certain problems arise.
The immune system is very complex and depends on the nutritional values necessary for energy and vitality.
In today's fast-moving society, there are many convenience foods available.
These foods can ultimately damage the immune system and, as such, there is a great need for more natural input in order to get the right output, namely healthy living.
This carefully researched book gives the opportunity for the readers to help themselves to improved health through making wise choices regarding food and drink.
BIC: