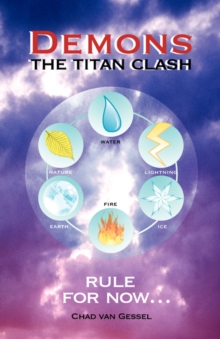 1845492528 / 9781845492526
Usually dispatched within 2 weeks
140 x 216 mm, 281 grams 216 pages
The day began like every other day for Kimberly, Aisha, Tyron, Rocky, Billy and David until Kimberly's Aunt Zeltha told them that the Powerful Titans were going to clash and they were the ones who would have to set it right.
Soon their world is turned upside down, as they receive their Demonic Powers and are sent off to the World of Demons to set things right.
There they will come face to face with the feared Tiantan and learn more about their Parents' past.
As they grow their Powers grow and their enemies grow more anxious to stop them and their goal: To stop the Titan Clash.
BIC: