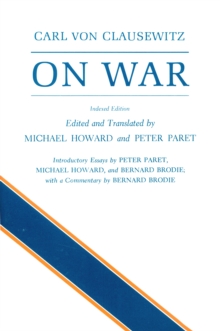 On war (Indexed edition)
0691018545 / 9780691018546
research & professional Learn More
academic/professional/technical
Reprint. Translated from the German This edition of this translation originally published: 1984.
On War is the most significant attempt in Western history to understand war, both in its internal dynamics and as an instrument of policy.
Since the work's first appearance in 1832, it has been read throughout the world, and has stimulated generations of soldiers, statesmen, and intellectuals.
BIC: