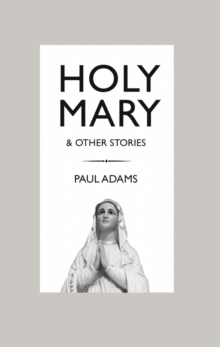 Holy Mary and other stories
1800460295 / 9781800460294
The story Holy Mary is about the Annunciation and is based on the painting The Virgin in Prayer by Sassoferrato.
Mary was probably fifteen at the time and my story aims to reflect that.
Other stories in the book try to promote the general feel of the main story and re-generate its sentiments. The first story called The Dream is about the dream that I often had when I went to be bed at night as a child.
It was a fantasy really and it always managed to get me to sleep. Another called The Girl from Music Land is about a boy who makes friends with a girl who flies in across the sea from the place where music is made. Mouse on the Underground is about a mouse who lives on the track of a station on the underground and who finally finds his way out of the station into the light.
It is based on Plato's Cave Simile. I've so often been influenced by paintings. The way painters do self-portraits has always impressed me.
Most painters usually have a go at one. I thought I'd do the same and I ended up writing a number.
One is called Paul (which is my name) and describes my general progress through life and what I am like to be with. The final essay in the book describes how I came to write literature, including the difficulties I had with it.
It relates how I finally got over those difficulties and managed to write the book
BIC:
* Variable discounts between 0% and 15% are applied to items where BBfS cannot determine exact discounts from suppliers.