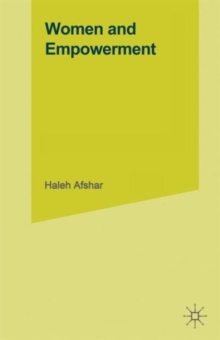 Empowering women : illustrations from the Third World
0333719743 / 9780333719749
Usually dispatched within 2 weeks
postgraduate Learn More
research & professional
undergraduate
The authors in this volume address the question 'What is empowerment?' Is it power over resources?
Is it the ability to create 'effective demand'? Is it about the ability to make choices? Is it about access to resources and how they are controlled, politically, economically, by NGOs, by political parties, by the state?
Do political parties facilitate or do they channel energies away from empowerment?
They evaluate how in different circumstances different political agents have been seen as provider of resources.
BIC:
1QFG Developing countries, GTF Development studies, JFSJ1 Gender studies: women, JP Politics & government