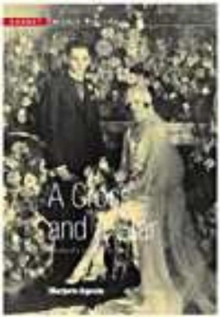 A cross and a star : memoirs of a Jewish girl in Chile
1859641121 / 9781859641125
Usually dispatched within 2 weeks
21 cm xxx, 96p., [16]p. of plates : ill.
In this unique memoir, renowned poet, fiction writer, critic, and activist Marjorie Agosin writes in the voice of her mother, Frida, the daughter of European Jewish immigrants, living in Chile in the years before, during, and after World War II.
Frida recounts stories from her family's Jewish/Chilean history: of her father, who had to leave Vienna in 1920 because he fell in love with a Christian cabaret dancer; of her paternal grandmother, who came to Chile later with a number tattooed on her arm; and of her great grandmother, an immigrant from Odessa, who learned to speak Spanish in Chile and loved the language so much that she repeated its harmonious sounds even in her sleep.
Frida's stories of the past soften the realities of present times, when some immigrants from Germany still display portraits of Hitler m their homes and Jews still remain, after two generations, strangers in their own land.
These stories are permeated with the shadow of faraway war in Europe, which haunts Frida's dreams and is a vivid presence in the everyday life in this Chilean town.
For Frida the cross and the star of the title come to define two worlds that are for her distinct, yet inexorably entwined.
Agosin's poetic reflections reveal a culture and a landscape little-known outside of her native land, explore the boundaries of "voice," and create a moving testament to endurance and to the power of memory and of words.
BIC: