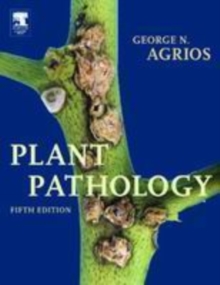 Plant pathology (5th ed)
0120445654 / 9780120445653
29 cm xxiii, 922 p. : ill. (chiefly col.)
* The latest information on molecular techniques and biological control in plant diseases<p/>* Comprehensive in coverage<p/>* Numerous excellent diagrams and photographs<p/>* A large variety of disease examples for instructors to choose for their course
This fifth edition of the classic textbook in plant pathology outlines how to recognize, treat, and prevent plant diseases.
It provides extensive coverage of abiotic, fungal, viral, bacterial, nematode and other plant diseases and their associated epidemiology.
It also covers the genetics of resistance and modern management on plant disease. "Plant Pathology, 5th Edition" is the most comprehensive resource and textbook that professionals, faculty and students can consult for well-organized, essential information.
This thoroughly revised edition is 45 per cent larger, covering new discoveries and developments in plant pathology and enhanced by hundreds of new color photographs and illustrations.
It includes the latest information on molecular techniques and biological control in plant diseases.
It includes features such as: comprehensive in coverage; numerous excellent diagrams and photographs; and a large variety of disease examples for instructors to choose for their course.
BIC: