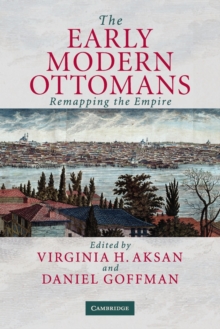 The early modern Ottomans : remapping the Empire
0521520851 / 9780521520850
A groundbreaking reinterpretation of the middle years of the Ottoman Empire, from the conquest of Byzantium in 1453 to the establishment of the Tanzimat in 1839.
This period saw the evolution of the Empire from the height of its powers to - as the traditional view has it - an empire in decline, unable to modernise in the face of globalisation and European ascendancy.
The contributors challenge this view, demonstrating how the Ottomans came to be modern on their own terms.
They explore the Ottomans as politicians and diplomats, military reformers, artists and historians.
They also map out and redefine the material worlds which they inhabited - the courthouse, the cemetery, the Turkish garden.
This book, which represents a turning-point in the intellectual history of the Ottoman Empire, promises to become a key text for students, scholars and anyone interested in the Ottoman world.
BIC: