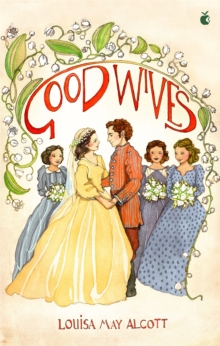 Good wives
0349011834 / 9780349011837
20 cm 365 pages : illustrations (black and white)
Reprint. Originally published: Worksop, Nottinghamshire: Award Publications Limited, 2015.
'Life and love are very precious when both are in full bloom'With four lively, attractive women in one house and a dashing young bachelor in the neighbouring one, romance can only be a matter of time.
As Meg, Jo, Beth and Amy become young women, they take separate paths in life, following their dreams, finding love, becoming wives, and travelling the world.
But the tie that binds the sisters brings them together when tragedy strikes, for only with each other can they find the comfort they need. Also in Virago Classic Children's Books: Little Women, Little Men, Jo's Boys
BIC: