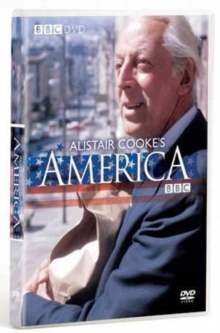 Alistair Cooke's America
Special Interest, Documentary/General
This 1972 TV documentary series offers a personal view of the history and development of the USA by esteemed Anglo-American journalist Alistair Cooke, who died in 2004 at the age of 95 after a long and illustrious broadcasting career.
Combining specially-shot and archive film with photographs, paintings and sketches, the series starts with the colonial period, continues through the revolutionary war and pioneer expansionist eras, looks at the global conflicts and economic domination of the 20th century, and concludes with a study of the social upheavals and counter-culture revolutions of the 1960s and early 70s.
The series was born as a spin-off of Cooke's exceptionally long-running (58 years) radio slot, Letter From America.