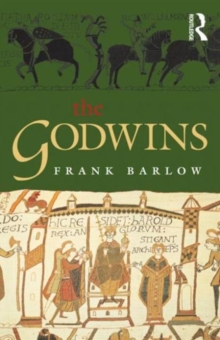 The Godwins : the rise and fall of a noble dynasty
0582784409 / 9780582784406
further/higher education Learn More
general
undergraduate
Reprint. Originally published: 2002.
The family of Earl Godwin of Wessex stands among the most famous in English history, whose most famous son was King Harold.
This text charts the family through to Harold and finally the crowning of William the Conquerer during the Norman Conquest.
Set against the backdrop of Viking raids and ultimately the Norman Conquest of 1066, Frank Barlow unravels the history of a feuding family that nevertheless determined the course and fortunes of all the English.
BIC:
1DBKE England, HBJD1 British & Irish history, HBLC Early history: c 500 to c 1450/1500