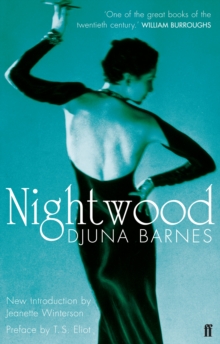 Nightwood (New ed)
057123528X / 9780571235285
"Nightwood" is not only a classic of modernist literature, but was also acknowledged by T.
S. Eliot as one of the great novels of the 20th-century.
Eliot admired Djuna Barnes' rich, evocative language.
Barnes told a friend that "Nightwood" was written with her own blood 'while it was still running.' That flowing wound was the break-up of an eight-year relationship with the love of her life.
Now recognised as a twentieth-century classic, the influence of Djuna Barnes' novel has been, and continues to be, exceptional.
BIC: