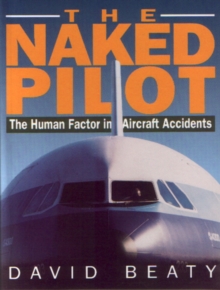 The naked pilot : the human factor in aircraft accidents
1853104825 / 9781853104824
22 cm 310 pages, 8 unnumbered pages of plates : illustrations (black and white), maps (black and white)
Reprint. Originally published: London: Methuen, 1991.
After landing safely back at the airport with a fire on board, no exit was opened for 23 minutes and 301 people inside perished.
Investigations into the causes of aircraft accidents often focus on what happened and who did it - but very rarely on why, which is the question the author addresses in this book.
He propounds that the cause should be sought deeper inside human beings who make simple human errors rather than simply "pilot error".
David Beaty analyzes not only human error flying accidents, but also the latest predisposing errors made by management and government.
This book was recommended in a House of Lords debate on aircraft safety.
BIC:
KNXC Health & safety issues, MBN Public health & preventive medicine, TRP Aerospace & aviation technology