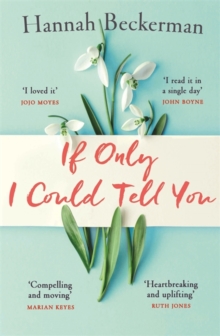 If only I could tell you
1409177300 / 9781409177302
'I loved it' Jojo Moyes'Compelling and moving' Marian Keyes***A twist that will break your heart . . . An ending that will put it back togetherAudrey's family has fallen apart.
Her two grown-up daughters, Jess and Lily, are estranged, and her two teenage granddaughters have never been allowed to meet.
A secret that echoes back thirty years has splintered the family in two, but is also the one thing keeping them connected.
As tensions reach breaking point, the irrevocable choice that one of them made all those years ago is about to surface.
After years of secrets and silence, how can one broken family find their way back to each other?Moving, thoughtful and surprising, If Only I Could Tell You is impossible to put down - and impossible to forget. ***'Heartbreaking and uplifting' Ruth Jones'I read it in a single day' John Boyne
BIC: