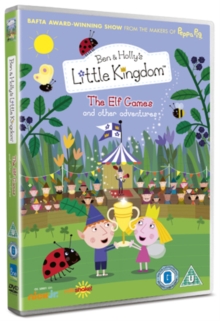 Ben and Holly's Little Kingdom: The Elf Games
(U) Universal, suitable for all.
Another collection of episodes from the animated preschool series produced by the makers of 'Peppa Pig'.
Young fairy princess Holly and her best friend, Ben the Elf, live in the Little Kingdom, a tiny land where flowers and grass rise above the tallest towers.
Holly is still learning how to fly - and her magic doesn't always go quite according to plan.
Ben doesn't have wings and can't do magic, but elves are very good at making things, especially toys, which comes in handy.