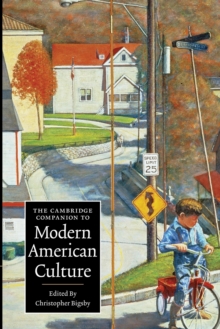 The Cambridge companion to modern American culture
0521601096 / 9780521601092
Usually dispatched within 4 weeks
research & professional Learn More
academic/professional/technical
The Cambridge Companion to Modern American Culture offers a comprehensive, authoritative and accessible overview of the cultural themes and intellectual issues that drive the dominant culture of the twentieth century.
This companion explores the social, political and economic forces that have made America what it is today.
It shows how these contexts impact upon twentieth-century American literature, cinema and art.
An international team of contributors examines the special contribution of African Americans and of immigrant communities to the variety and vibrancy of modern America.
The essays range from art to politics, popular culture to sport, immigration and race to religion and war.
Varied, extensive and challenging, this Companion is essential reading for students and teachers of American studies around the world.
It is the most accessible and useful introduction available to an exciting range of topics in modern American culture.
BIC: