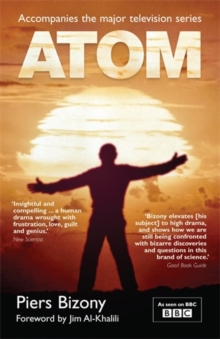 1840468734 / 9781840468731
Usually dispatched within 2 weeks
20 cm xviii, 206 p., [16] p. of plates : ill.
Reprint. TV tie-in. Originally published: 2007.
No one ever expected the atom to be as bizarre, as capricious, and as weird as it turned out to be.
Its tale is one riddled with jealousy, rivalry, missed opportunities and moments of genius.Piers Bizony tells the story of the young misfit New Zealander, Ernest Rutherford, who showed that the atom consisted mainly of empty space, a discovery that turned 200 years of classical physics on its head, and the brilliant Dane, Niels Bohr, who made the next great leap into the incredible world of quantum theory.Yet he and a handful of other Young Turks in this revolutionary new science weren't prepared for the shocks that Nature had up her sleeve.
At the dawn of the Atomic Age, a dangerous new force was unleashed with terrifying speed...
BIC:
PDX History of science, PDZ Popular science, PHM Atomic & molecular physics
* Variable discounts between 0% and 15% are applied to items where BBfS cannot determine exact discounts from suppliers.
Other Formats