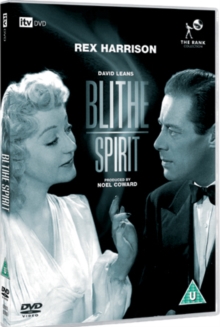 (U) Universal, suitable for all.
In this Noel Coward comedy, cynical writer Rex Harrison asks a medium (Margaret Rutherford) to hold a seance in his house so he can collect material for his latest book.
No one is more surprised than the medium when she inadvertently conjures up the ghost of Harrison's first wife (Kay Hammond).
The ghost refuses to go away, preferring to taunt her less sophisticated replacement (Constance Cummings).