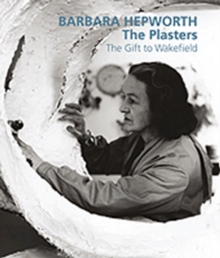 Barbara Hepworth : the plasters
1848220669 / 9781848220669
27 cm 208 p. : ill. (some col.), ports. (some col.)
Published in association with The Hepworth Wakefield.
Celebrating the generous gift of Barbara Hepworth's plasters to The Hepworth Wakefield by the Hepworth Estate, this groundbreaking publication combines a fully illustrated catalogue of the sculptor's surviving prototypes in plaster, and occasionally aluminium, with a detailed analysis of her working methods and a comprehensive history of her work in bronze.
In addition, insights into the building which will be home to the collection are provided through essays exploring the history of The Hepworth and, in a contribution by David Chipperfield, the design of the new museum by his architectural practice.
A fascinating account of the sculptor's connections with Wakefield Art Gallery also features.
The Hepworth's collection of over 40 unique, unknown sculptures are the surviving working models from which editions of bronzes were cast.
They range in size from works that can be held in the hand to monumental sculptures, including the Winged Figure for John Lewis's Oxford Street headquarters.
The majority are original plasters on which the artist worked with her own hands and to scale.
Providing a unique insight into Hepworth's working processes, on which little has been written, Barbara Hepworth: The Plasters will enhance appreciation of her work as a whole.
Drawing extensively on archival records and photographs, this publication is an important source for information about a significant collection of work, the gallery which houses it and Hepworth in general.
BIC:
ACX History of art & design styles: from c 1900 -, AFKB Sculpture, AGB Individual artists, art monographs