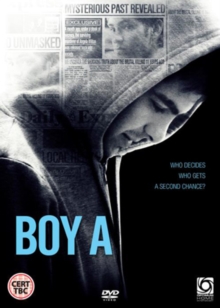 (15) Suitable for 15 years and over.
John Crowley directs this drama based on a novel by Jonathan Trigell.
Having been institutionalised for most of his life, Jack Burridge (Andrew Garfield) is finally released from prison at the age of 24 under the guidance of mentor Terry (Peter Mullan), and given a new identity.
The events leading up to his incarceration are told in episodic flashback throughout the film: after a life of abuse and neglect, he and another boy - Eric (Taylor Doherty) - murdered a child while they themselves were still children.
As Jack attempts to move on with his life, his dark secret weighs him down and puts him at risk of exposure to an unforgiving public.