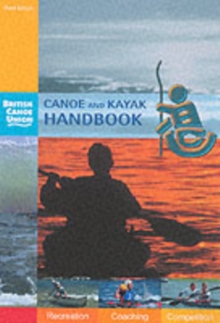 Canoe and kayak handbook (3rd ed)
0953195651 / 9780953195657
25 cm 351 p. : ill. (chiefly col.)
Previous ed.: 1989. At head of title: British Canoe Union.
Written by enthusiastic and current British Canoe Union coaches and practitioners, this book is an invaluable source of information for both novice and expert alike.
For the newcomer it will provide a firm foundation in their chosen aspect of the sport.
The coach or experienced paddler will find it invaluable as: 1.
An update to current theory and practice. 2. An introduction to new aspects of the sport. 3. A pointer to other sources of information such as relevant books and websites.
BIC: